» Some moments are worth their weight in gold! «
Golden Angie is characterised by exceptional, golden foliage colour and durability.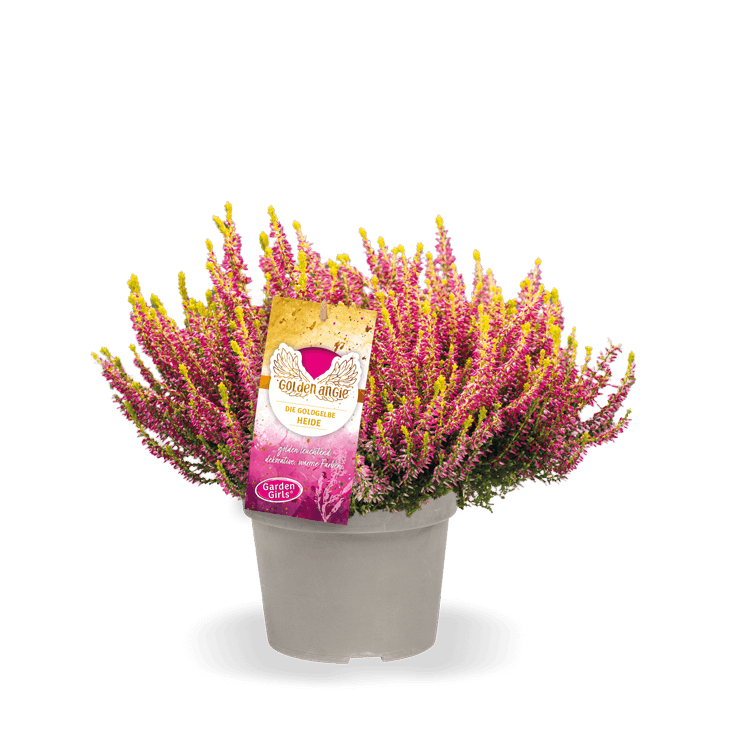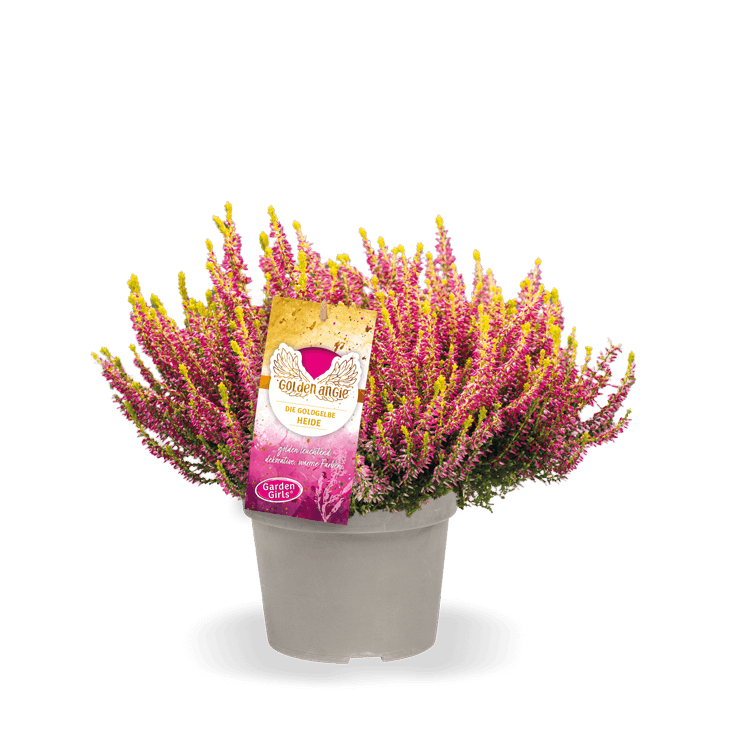 T11 CW 38-43
T12 CW 38-43
T13 CW 38-43

Heather nursery drives innovation
Heather Assortment 2023/2024
Here at Gärtnerei Melle, we think sustainably and always consider the future. We produce high-quality plants for our customers and take our social and environmental responsibility very seriously. Our plant production has been MPSA+ certified for five years now. Our work processes have been accredited with GLOBALG.A.P. GRASP since 2022.
Each plastic pot is made of 100% recycled PCR material.
We love to create quality!
Information about your order