Holiday flair for your home ...
… who does not dream of turning his balcony or terrace into a sea of flowers outdoors?
Summer flowers play a crucial role in the planting of boxes and tubs, as well as in the flower bed. In addition to classics, we offer you new species and the most beautiful compositions. With us, quality and diversity come together. Our plants come directly from the nursery and are qualitatively not comparable with the offer in hardware stores, supermarkets and Co.
Our credo: The plants are in the foreground with us, not the pots, decorative items or garden tools.
For example, our geraniums are produced in 13 cm pot with 2-3 young plants or cuttings, while usually only one young plant is used per pot. This is a small example of the difference that makes the "Melle quality"… We are happy to plant your brought balcony boxes and tubs according to your individual wishes. Expert advice, also in the field of fertilizer and soil, is a matter of course.
Special opening hours until mid-June
Special opening hours in May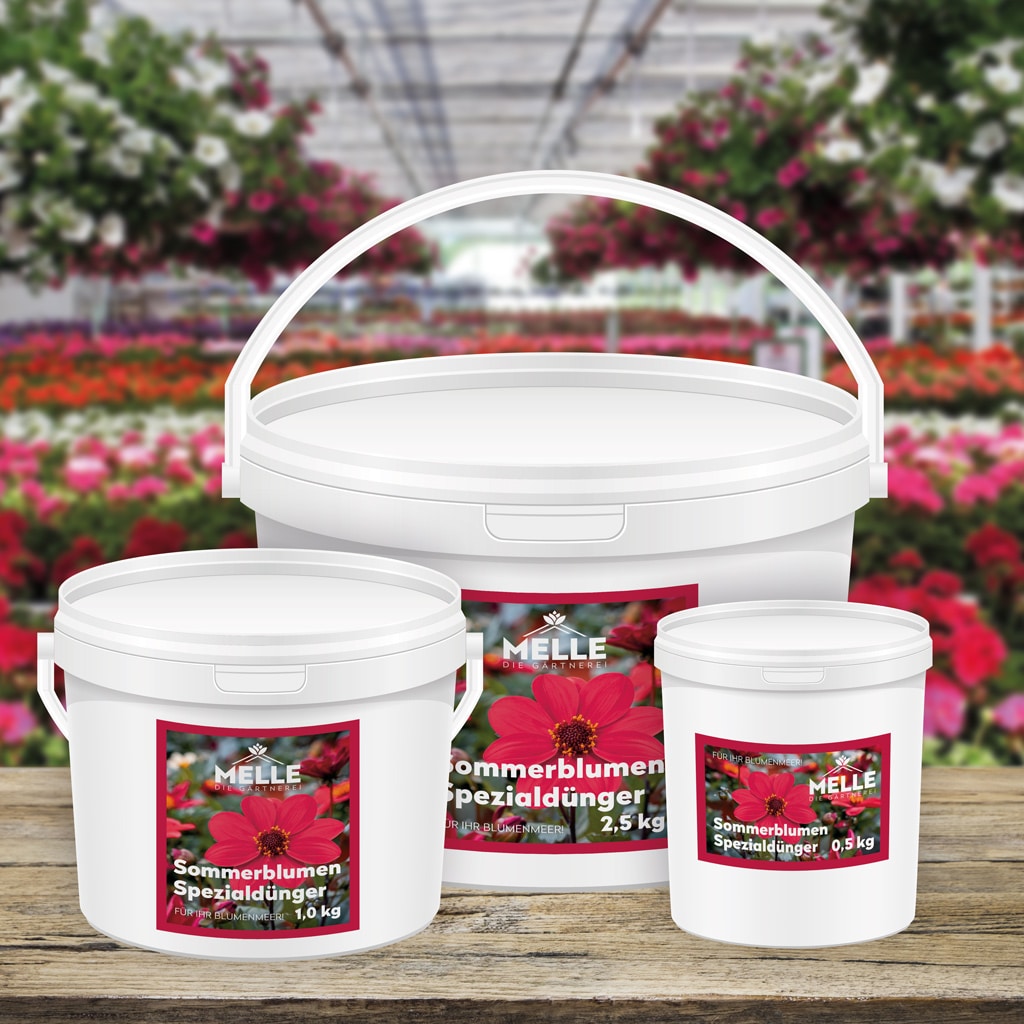 Melle's fertilizer
Balcony plants bloom for a whole summer, they need a lot of strength. When using our "Melle" balcony plant special soil, in order to achieve optimal growth, you need to start re-fertilizing after about 6 - 8 weeks after planting.
Melle Fertilizer - The Original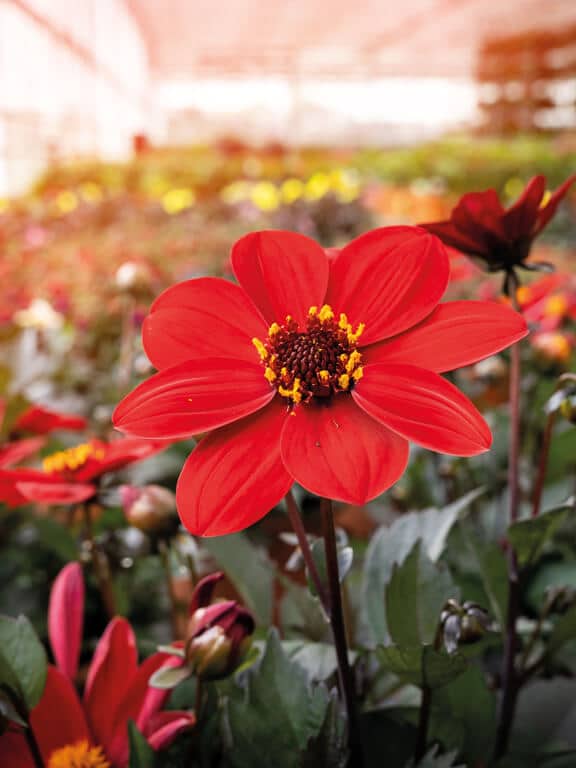 Buy where it grows
We look forward to the 2024 season with you and offer also this year the Melle delivery service of our plants, soil and fertilizer within a radius of 40 km, accordingly: Know how, saves energy!
Bedding and balcony plant

Hanging and hanging basket plant

Tub plant and high trunks

Fruit, vegetable plant and herbs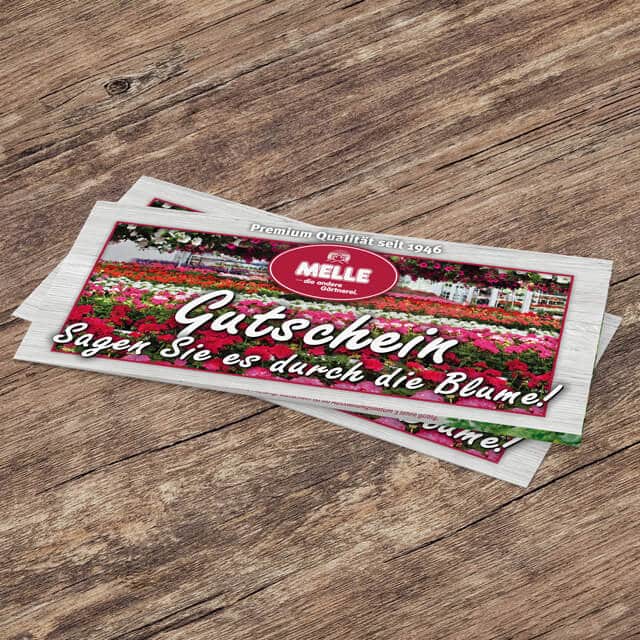 Gift certificate
Melle quality is the origin of beautiful plants! (Günter Melle) The optimal gift for all plant lovers. Are you looking for the right gift? You are still missing the perfect gift idea? You just want to give a little attention?
Voucher value from 15 to 150 euros