Our Gardengirls® highlights: Concepts in 11 to 21 cm pots, bowls and hanging baskets
Gardengirls® concepts in premium quality!
Gärtnerei Melle quickly became the innovation driver for the Gardengirls® brand. The Twister®, Sunset Twister® and Up Down Girl® concepts were created here. Let yourself be inspired by the many colourful combinations and new products added annually.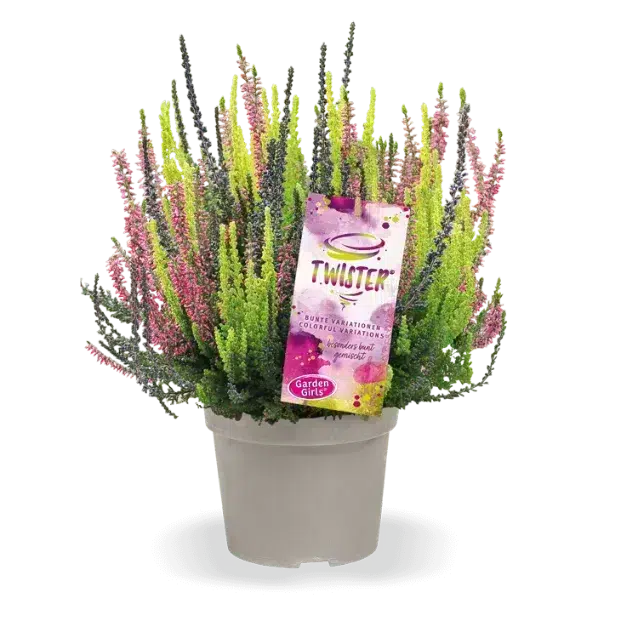 CALLUNA VULGARIS: Twister® » Refreshing mix of three colours « Six to nine cuttings crossed in one pot create ...
Heather nursery drives innovation
Benefit from over 75 years of experience in the green industry. We offer you personalised support with our professional expertise
and knowledge.
Flowering heath near Melle
Enthusiasm for outstanding quality has always been the hallmark of the Melle nursery. Our plants are simply "different" and we are proud of that. Melle has become the innovation driver of the Gardengirls® brand, offering garden centers and wholesalers a particularly wide range of products.
Here at Gärtnerei Melle, we think sustainably and always consider the future. We produce high-quality plants for our customers and take our social and environmental responsibility very seriously. Our plant production has been MPSA+ certified for five years now. Our work processes have been accredited with GLOBALG.A.P. GRASP since 2022.
Each plastic pot is made from 100% recyclable PCR material.